2019 OKD Popcorn Fundraiser
Help the dojo, to help you!
Help support our dojo through our popcorn fundraiser event!  Here are some awesome ways that supporting our dojo can help our students and community:
Scholarships for dojo students who graduate high school with a black belt
Fund seminars and training events from various instructors (including masters from Okinawa, Japan)
Discounted participation in our annual Kai Tournament
Free social events for our students
Prizes for students who collect the most funds!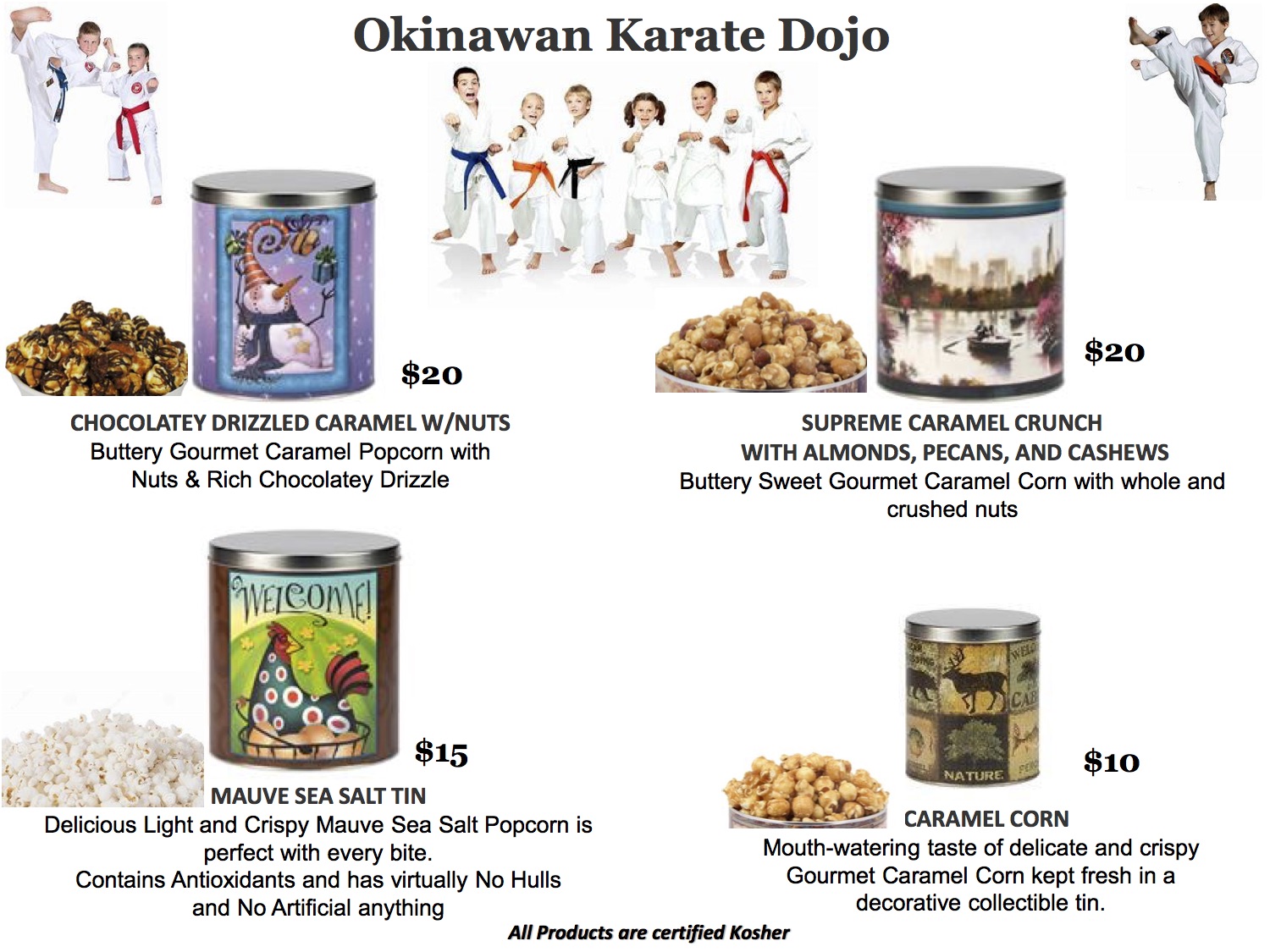 You can download and print copies of our order forms and product sheets below: