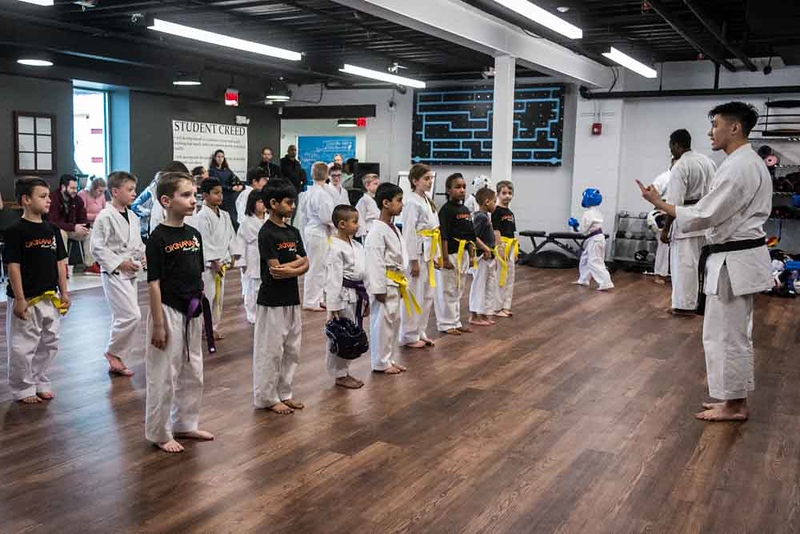 Uechi-Ryu karate can be learned and enjoyed by people of all ages!  Sensei Enrie Harriman of Hartford CT continues to practice Uechi-ryu at the age of 83!  There are very minimal physical fitness requirements needed to begin but people generally experience a huge increase in their physical fitness over a relatively short period of time including weight loss and increased flexibility! There is no race. Everyone progresses at his or her own pace.  And all of this occurs in a fun, respectful, collegial friendly setting!
Want to enroll or have questions about our programs?
Feel free to stop by our studio, give us a call at (443)574-8999 or contact us online. We look forwarding to meeting you!